Follow the foam lines pilgrim




With flows on the Arkansas at native levels and temperatures in the high 60's, I couldn't resist taking a drive to the River to chase wild browns.
All reports are that fish are keying on Caddis Larva and midges in the early morning hours until around 11 am and then switching to Caddis Pupa and beatis nymphs. There have also been reports of a sporadic afternoon Blue Wing Olive hatch, even on sunny days. This day was completely clear and sunny until about 4:30 when a few high clouds began to appear in the western skies. I did see a few BWO's but nothing strong enough to spur active surface feeding, except for one nice sized brownie who appeared to be swirling on emergers.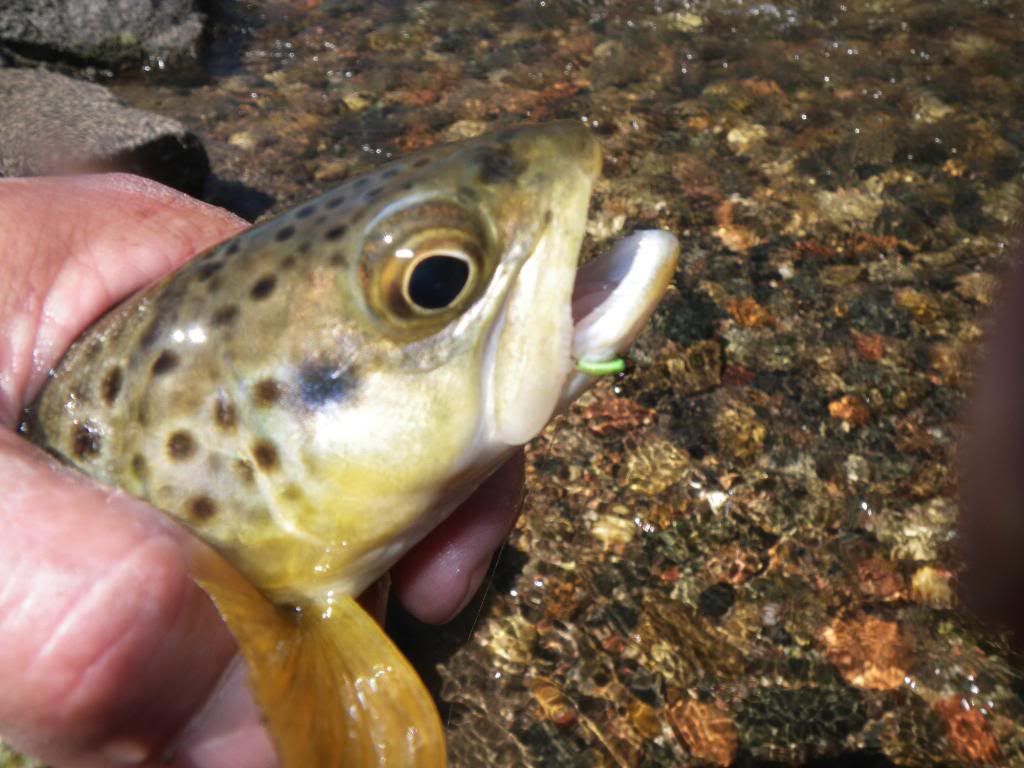 Chartreuse Caddis Larva Was The Main Course On The Menu
I managed to net four and lost at least as many today. Nothing of any great size but these little natives put up an epic effort, which is evident by how many slipped the hook on me today. All the fish I landed took a chartreuse micro tube caddis larva with a peacock herl thorax and a black bead head.
Small But Feisty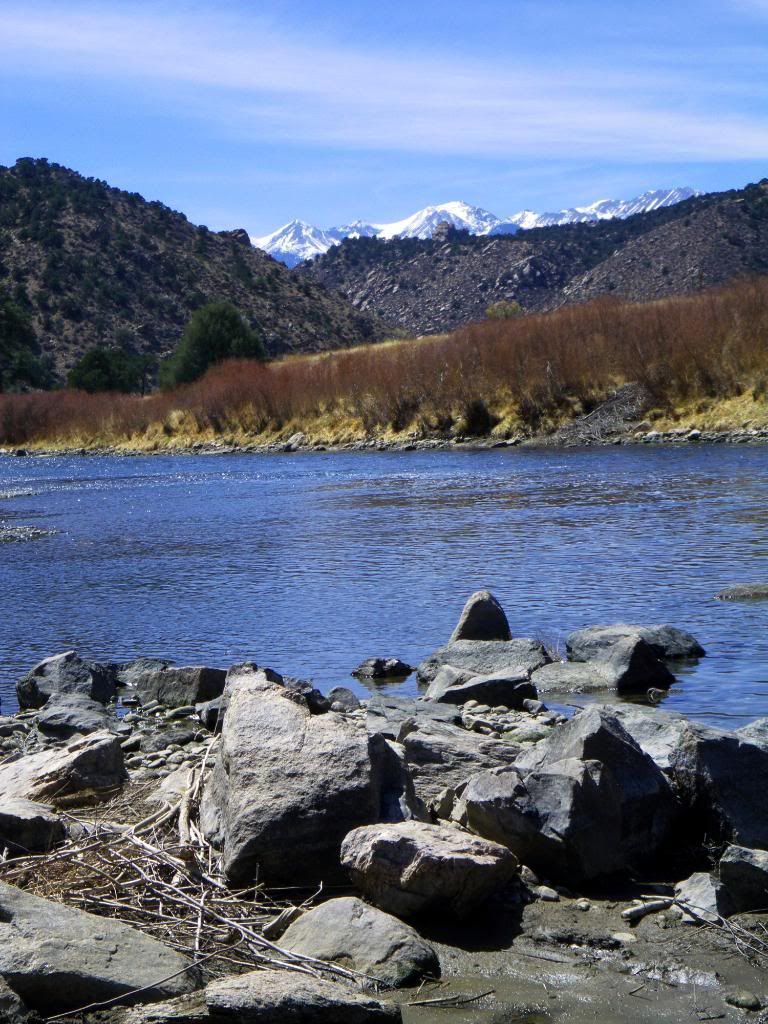 The snowpack in the Ark is 94% of normal as of April 8th. Soon the snow melt will begin and runoff will rise river levels making wading more difficult, but a boon for boaters and rafters.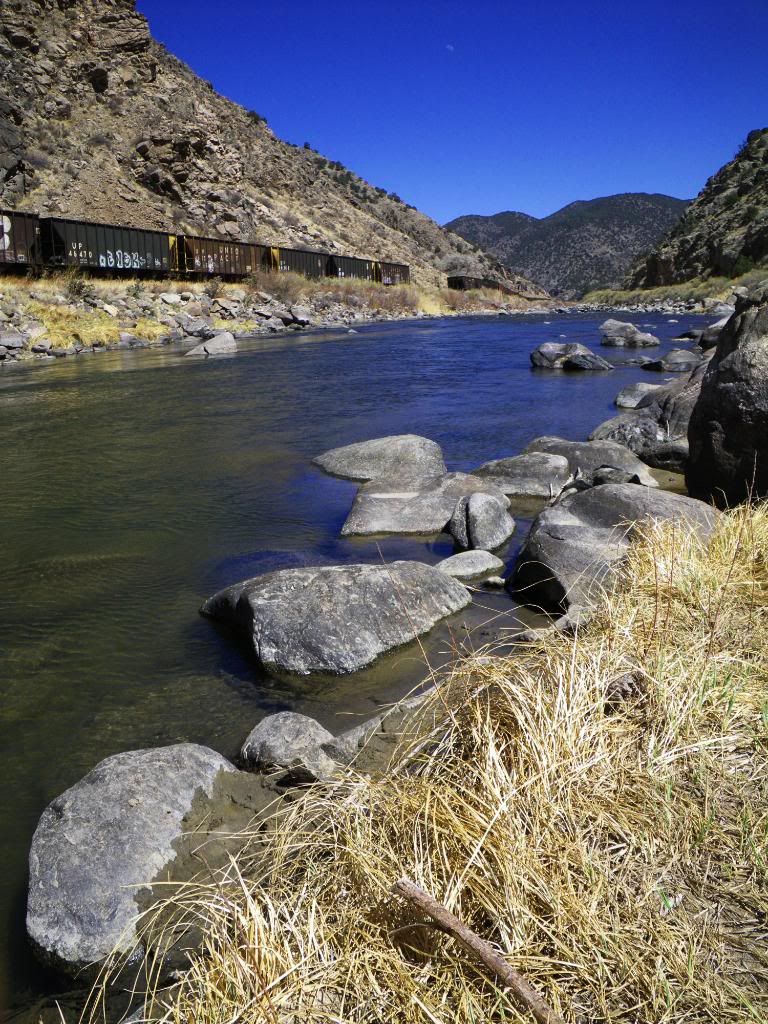 Hyway 50 is a major east/west corridor for railroad and heavy truck traffic as well as normal auto and RV traffic. The river runs down the middle of Big Horn Sheep Canyon with Hyway 50 on the south and the Rio Grande Railroad on the north bank.
There are numerous pull outs along the hyway that allow for relatively easy access to the river. Sometimes access is down a steep bank littered with boulders. Use extreme caution when navigating these slopes as many of the rocks are loose and could easily cause serious injury or worse.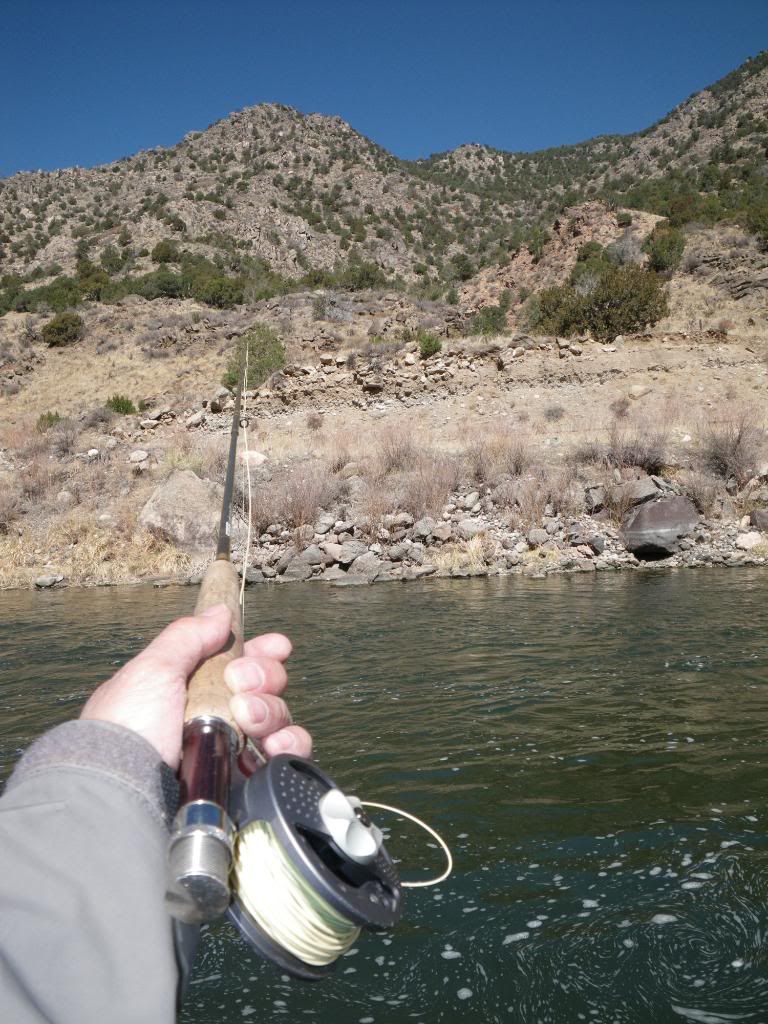 Tight Lines My Friends