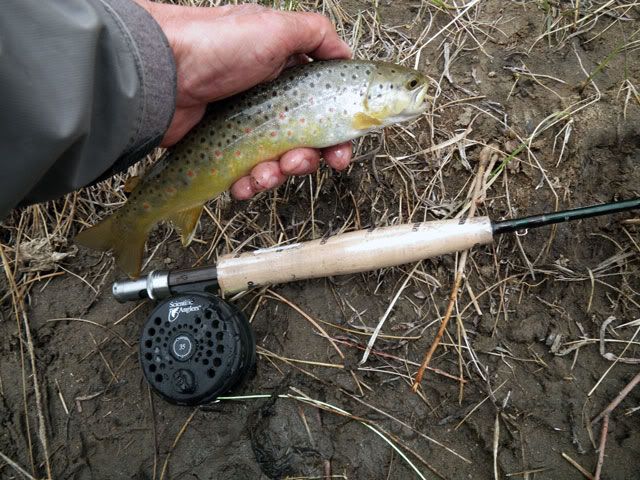 First Fish On The New 3wt
Bought a new Okuma 7', 3wt a week ago and got a chance to take it out today and toss small dry flies at willing wild brown trout on a secret small stream. The trout ranged in size from 8-12" and put up a nice fight on the small light weight rod.
Weather was cool and cloudy which spurred a small BWO hatch and got the little brownies into a feeding frenzy. I tied on size 20 BWO's and Matt's Midges and took fish. I even put on a size 16 stimulator and had one hit that.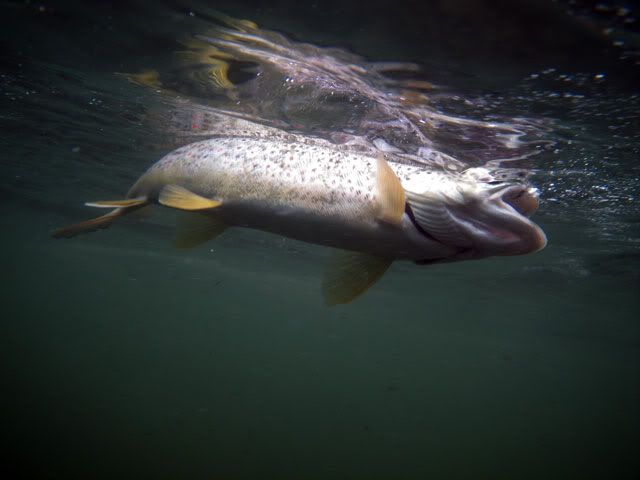 Jaws
Spring continues it's race to fill the mountains with her seasonal residents. Saw several hawks, indicating the migration is under way,
a Great Blue Heron, a Golden Eagle, several Mule Deer and the first Blue Bird of Spring. I love spring time in the Rockies.