Yesterday the Colorado Mountain Fishing Forum held the Second Annual Spring Fly Swap in 11 Mile Canyon. The weather started out cold and then the snow squalls started. It was a blast and there were mass quantities of food and libations consumed.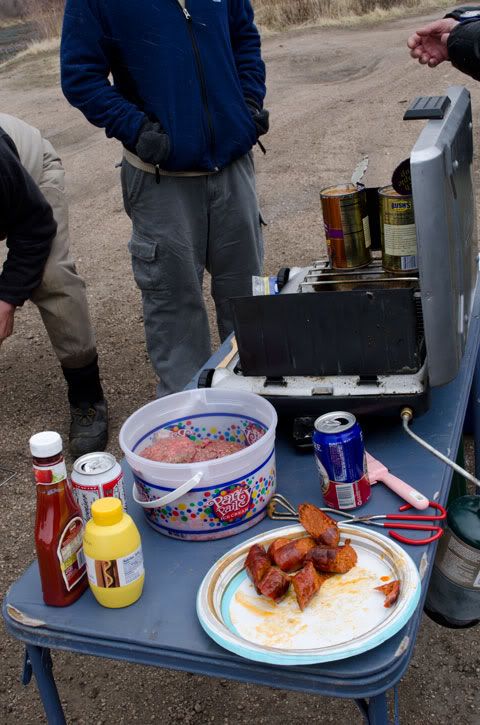 A tiny sampling of the food.
It was a pot luck affair and culinary delights included Buffalo burgers, a variety of Polish sausages, side dishes and fruit. You had to be quick to get your lettuce and tomato on your burger before they became frozen lettuce and tomato.
Snow? What snow?
Between warming breaks and constant back and forth to the feed bag, there was some fishing.
Fish were caught, flies were swapped, and a roaring good time was had. Can't wait for next year's swap, but maybe we can do it in May next year.