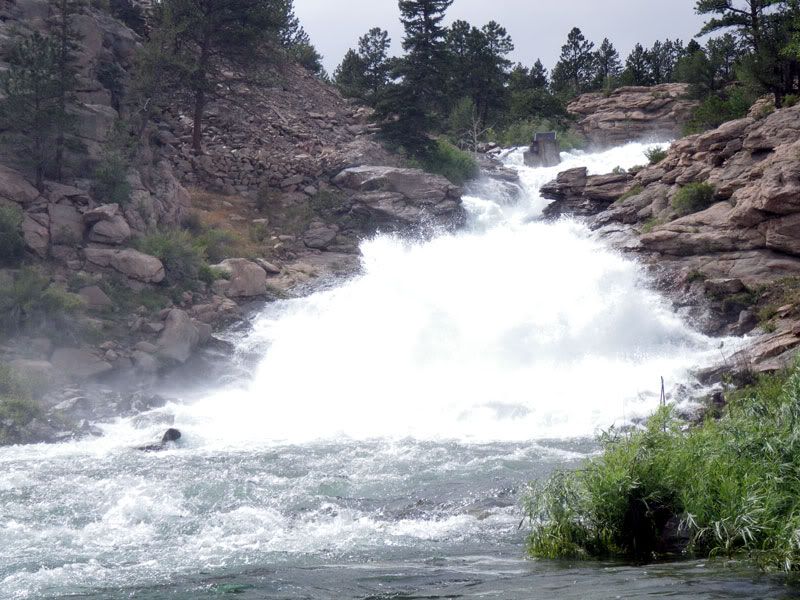 This winter's record snow fall has resulted in an unusually long and high runoff even for some tail waters like the South Platte.. The South Platte is still experiencing extremely high flows, making fishing challenging for some and wading dangerous for all. The good news is the worst is over and flows are now past peak. Hopefully the high flows haven't been too much of an inconvenience. Good fishing everyone.
Here are some charts showing the stream flows over the year for various locations on the South Platte.The
red
line represents this year's flow the
blue
line represents historical flows.
South Platte above Spinney, above 11 Mile Res, near Lake George, below Cheesman Res.