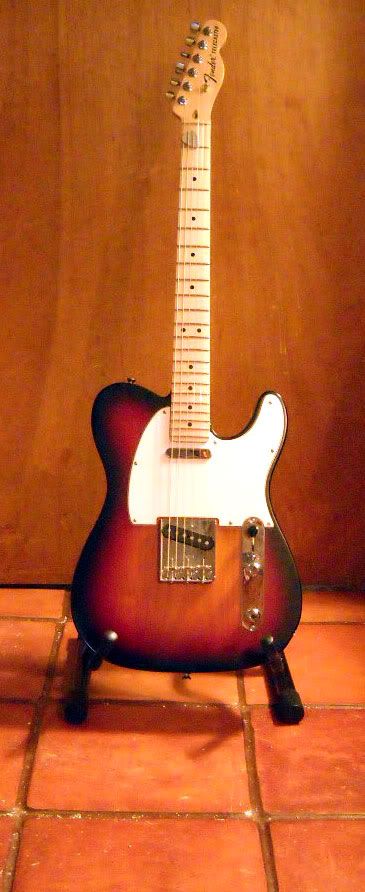 I'm sure some of you out there are as much into music as you are fly fishing. My personal favorite kind of music is the blues. I got a good deal on that Telecaster over there, and have been messin around with polishing my chops most of the winter, when I wasn't fishing.
Thanks to the unlimited knowledge and accessibility of the internet, I've found innumerable sources for lessons, song tutorials, jam tracks and just about anything blues guitar playing related.
If you've been looking for a place to find fun stuff to spur your creative juices, just Google away and discover what lies ahead for you and your playing. Whether you're into blues, rock, hillbilly, jazz, whatever, there is a ton of free YouTube vids and other sites that will help you increase your playing prowess or just goof around with the tunes.
Here are a couple of my favorite links:
This one has songs without the lead parts, so you can jam along.
http://www.guitarbackingtrack.com/
The next two are guys that do a good job teaching even the slowest of students.
Keith Wyatt is excellent
http://www.youtube.com/watch?v=mOmKOrwKDrg
Marty is a character and a hell of a picker. He too does a great job instructing
http://www.guitarjamz.com/bmc/blues_style_v3.html